About
Hi, my name is Lisa Murnan.

I've been designing websites and mobile apps professionally for over 20 years. In 1994, I was on the team that put one of the first newspapers online (The News & Observer, aka Nando.net), and in 1995 I became one of the world's first webmasters. Since then I've played almost every role on the user experience spectrum and worked on all types of web and mobile projects. In January, 2017, I also started teaching the UI/UX Design Certificate Program at Boulder Digital Arts in Boulder, CO (in person 4x a year).
I am a principal level UX Designer (aka Information Architect, aka Interaction Designer), which I love because I can get involved in projects early on and help guide the business strategy, participate in up-front user research, and work with my business partners to come up with a design solution through sketching, wireframing, and prototyping. I've worked in Agile, Waterfall, and hybrid environments (including startups) and my go-to tools are Axure and Photoshop.
I've been in the corporate arena for much of my professional life and I've learned about designing websites and mobile apps from some of the best (like IBM, Bank of America, TIAA-CREF and Ally Financial). Many of the companies I've worked for wholeheartedly support usability testing and several even have their own in-house usability labs. Watching people test and use websites and mobile apps for years has given me unique insight into what makes a good user experience.
I've designed complicated web apps (like a start-to-finish mortgage application…if you've ever bought a house you know how crazy THAT process can be), multi-step registration processes, social networking sites for startups, a mobile application for auto dealers, a massive intranet portal (for Bank of America's 150,000+ employees), and entire company web presences. I can help you make even the most complicated process seem simple and straightforward to your users.
Check out my consulting services for more information »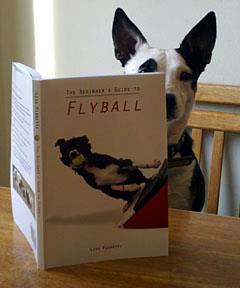 To stay on the cutting edge I personally use many tools that I normally don't get to tinker with in the corporate world, like WordPress, Google Analytics, Usertesting.com, Dropbox, Google Hangouts and Basecamp. Coding hasn't been part of my job description for years, but I started out as a front-end developer and I still know enough HTML and CSS to be dangerous.
In 2012, I wrote and self-published a book (The Beginner's Guide to Flyball) which taught me a lot about ebook/print formatting and book marketing.
I'm a total gadget-girl geek. I'll be in big trouble if we have a nationwide blackout. Luckily I also have a fun adventurous family and a pack of 10 dogs, which makes me leave my gadgets behind and go play outside sometimes.
To read more details about my work experience, visit my LinkedIn profile.
My Portfolio
I do have a portfolio available  – if you want to see more of my work send me an email at lisa@lisamurnan.com
Want to chat about your project?
I would love to help you with your project. I'm located just outside of Denver, CO, and I consult with clients all over the U.S. via phone, email, Skype, Google Hangouts, and the occasional in-person trip. Contact me at lisa@lisamurnan.com.